​ 300 YARDS, 200 YARDS, THEN 100 YARDS WITH A PEEKING GROUNDHOG TARGET.

EVERY YARDAGE OFFERS THE CHANCE FOR EXTRA SCORE RESULTS IF YOU CAN MAKE THE SHOT

THIS IS NOT THE SAME, OLD PEEKING GROUNDHOG  MATCH STRATEGY  

       MATCH DIRECTOR

JACK BALON 814-419-8183

               IMPORTANT

THE 2019 MATCHES WERE GENEROUSLY SPONSORED BY 23 COMPANIES AND INDIVIDUALS. MOST OF THESE GIFTS WILL BE PRESENTED TO SHOOTERS VIA  RANDOM  DRAWINGS AT EACH OF THE SIX MATCHES IN 2019. ALL COMPETITORS WILL HAVE AN EQUAL CHANCE TO WIN THESE AWARDS, AND YOU DO NOT HAVE  TO BE A MONEY WINNER. THESE CONTRIBUTIONS WILL ALSO BE USED FOR THE "AGGREGATE COMPETITION" AND THE "GOOD SHOOTIN' AWARDS". SEE THE LINKS ABOVE  ON "MATCH SPONSORS", "AGGREGATE COMPETITION" AND "RULES FOR 2019" FOR MORE INFORMATION.

              NEW FOR 2019  

1.  FASTER AND MORE EFFICIENT TARGET HANGING SYSTEM

2. APPROX. 60 % OF ALL ENTRY FEES WILL BE PAID OUT AT EACH MATCH

3. OPTIONAL AGGREGATE COMPETITION WITH 15 AWARDS VALUED BETWEEN 125 AND 1175 DOLLARS, EACH. SEE THE LINK ABOVE FOR MORE INFORMATION.

4. AT LEAST SEVEN RANDOM DRAWINGS AT EACH OF THE SIX MATCHES. THESE 42 PRIZES ARE VALUED AT 50 TO 100 DOLLARS, EACH

5. FIVE "GOOD SHOOTIN' AWARDS" VALUED BETWEEN 100 AND 250 DOLLARS, EACH. SEE THE RULES TAB FOR MORE INFO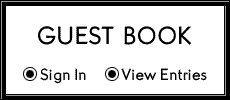 All contents COPYRIGHT 2018 by Southfork Rifle Club Peeking Groundhog Match. No part may be reproduced in any form without explicit written permission  

SOUTH FORK RIFLE CLUB, SIDMAN, PA